OPEN INDOOR & OUTDOOR - Most Sundays, 6:00 am - 3:00 pm
47 Sundays a year
Abbotsford Flea Market – Vendor Information
What Vendors Should Know
We are an indoor and outdoor market. If you want to be a vendor, call to reserve a spot as spots are limited.
---
Interested in becoming a vendor at the Abbotsford Flea Market? You have come to the right place!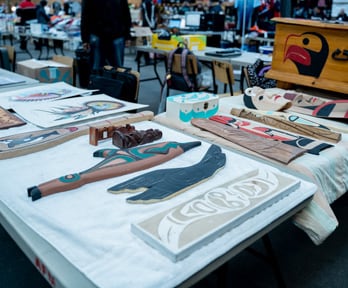 Outdoor and indoor stalls at affordable rental rates.
abbotsford flea market – Vendor Options
At the Abbotsford Flea Market, we offer the perfect venue for vendors to sell their stuff. With indoor and outdoor spaces for rent (including a covered outdoor area), we provide a great environment within the community to sell your belongings and creations. Since there are a limited number of tables that may be rented for use in our outdoor space, we recommend that vendors bring their own tables.
All outdoor spaces are first come, first serve. The gate opens at 6:00am.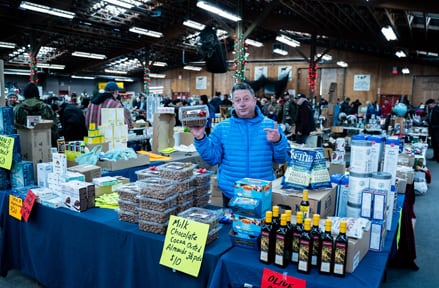 Vendor Options.
Outdoor Space Booths
Indoor Centre Booths
Indoor Wall Booths
Sell Your Stuff!
Anyone who creates or collects one-of-a-kind items is welcome to submit an application to join the Abbotsford Flea Market community. We encourage anyone who makes, collects, or is looking to sell any of the following items to apply with us:
Clothing
Food (fruits & vegetables)
Vintage items (technology, books, magazines, etc.)
Refurbished items
Jewellery & Accessories
Artwork
Home/Garden
Beauty/Wellness
How to Apply.
Anyone who is looking to join the Abbotsford Flea Market community must apply to reserve a space. All applicants must submit a completed application.